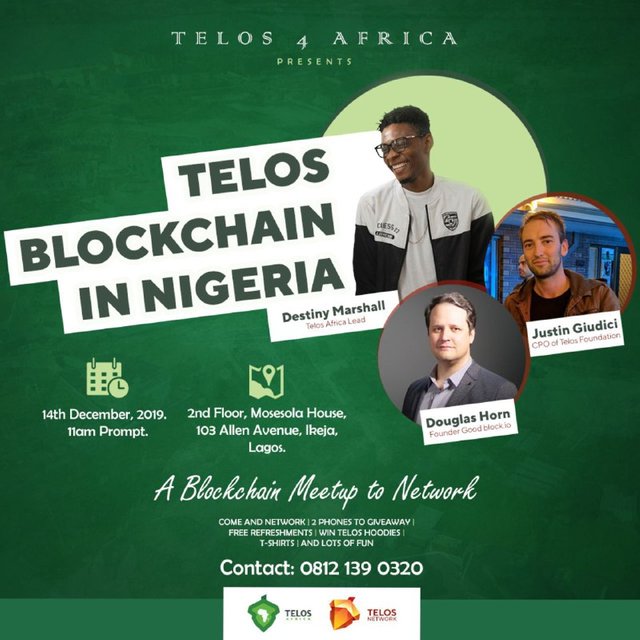 The Cryptocurrency and blockchain industry is fast rising and it is fast becoming a future we all have to embrace whether we like it or not. A lot of blockchain projects keeps coming up on a daily basis. This ranges from Bitcoin, to Ethereum and to Telos. Quite a good number of this blockchain project are already becoming a household technology in some popular industry such as finance and others.
Since this is fast becoming a future we can't do away with, don't you think it's high time we started embracing it by learning about them?
Let me ask you a question; Would you want to miss out on the opportunities of getting to know this things at an early stage? I know your answer is a NO! But then, How do you get to learn about this things?
It's simple, there are some online courses where you get to learn about blockchain and cryptocurrency for some huge sum of money. I did came across one few days ago, and they are asking for $500 to teach us about Cryptocurrency and Blockchain. That's pretty on the highside right! Looking at the present situation of our country, that money is way too hard to get or even risk to learn something you are not really sure of the future.
A group of benevolent individuals knew this challenges you and I are facing. They care so much about our future and don't want us to miss out on the mouthwatering benefits that is there for us for to enjoy by getting a full knowledge of cryptocurrency and blockchain at an early stage like this.
That's the reason they teamed up with the Telos Blockchain to bring goodness to you and I by forming an initiative called Telos4africa.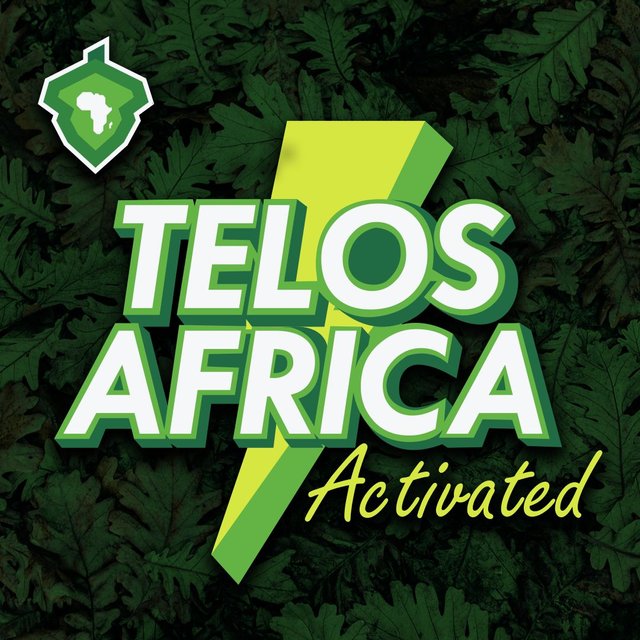 Telos4africa is a unique initiative envisaged and brought to existence by a group of creative and passionate individuals whose vision is to equip and empower all the youths of West Africa by leveraging on the unique features of the Telos blockchain network powered by the Telos native currency known as TLOS coin.
The goal is to inspire creativity and promote productivity in the West African blockchain economy
The Telos4africa initiative is a unique initiative managed by the T4A community members and funded by the Telos community to promote Telos blockchain network in West Africa and get incentivized and rewarded with the Tlos coin. The activities of this initiative ranges from the development of dApps, the promotion of music, creative ideas, short films and content creations which includes graphic designs, articles, social media campaigns and meetups.
The Good News!
The most interesting thing about this is that this initiative are going to hold a Meetup soon. This Meetup happens to be the first Telos Blockchain Meetup in Nigeria and you get to learn a lot of things about Cryptocurrency and blockchain without paying a dime. I'm sure you love that idea.
You need to start securing your future in the cryptocurrency and blockchain industry and the best way to kick off with that is through this Meetup. You even get to win great prizes such as Phones, Telos Hoodies, T-shirts and lots more just for attending. Lots of incentives there for you to grab. So, what are you waiting for? Quickly use the link below to register and reserve a seat for yourself.https://www.eventbrite.com/e/telos-blockchain-in-nigeria-tickets-83444497739
When and Where is the Meetup Taking Place?
It will be taking place by 11am on the 14th of December, 2019 at 2nd Floor, Moselola House, 103 Allen Avenue, Ikeja, Lagos.
Why Should You Be In Attendance?
Knowledge: You get to learn about cryptocurrency and blockchain for free. This is something other people demand hundred of dollars for before they teach them to people. And most importantly, you get to know more about the Telos Blockchain and their unique plans to make us thrive in the blockchain Industry.
Connections: If you want to go far in life, believe me you need some connections that will help in lifting you up. There will be a whole lot of blockchain and crypto enthusiasts in attendance and you get to wine and dine with them. So, come and let's make that connection. It might not be for now but you might need it in the nearest future.
Incentives: Just as I said earlier, there are lots of prizes such as Phones, Telos Hoodies and T-shirts to win. You will also be given some free TLOS in your wallet along with some refreshment to make you feel relaxed.
Fun: "All works without play makes Jack a dull boy" so they say. You get to some fun there in the Meetup. You shouldn't miss this.
Important Personnel That Will be Gracing The Meetup
Douglas Horn – Founder Good block.io
Justin Giudici – CPO of Telos Foundation
Destiny Marshall – Telos Africa Lead
For More Information
All images used expect the ones sourced were extracted from the resources of Telos4africa