*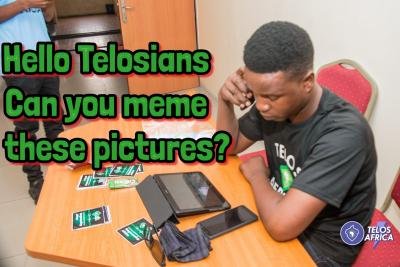 A single picture, a thousand words.
This year was filled with lots of love and happiness in the #Telos4africa community and we will love to end it with more love, happiness and laughter.
The meetup was an opportunity to learn, network and have fun. We had plenty of those! The best part is the moments were captured which means we can relive them forever.
To wrap up this year's activities, we'll be having a meme challenge from the meetup pictures.
We want you to turn those hohoho/hehehe/hahaha and whatttt? moments to memes.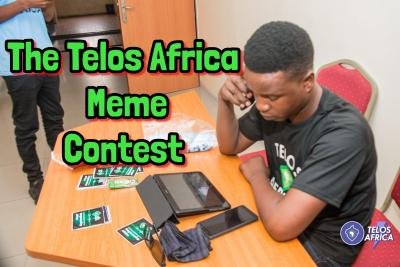 How can you participate?
Create a meme from the pictures that will be posted daily on our Twitter handle and stand a chance to win some #Tlos.
1st Prize = 15 tlos
2nd Prize = 10 tlos
3rd Prize = 5 tlos
Requirements
---
Please Note
A set of two pictures will be posted on our @telos4africa Twitter handle daily.
You have within 24 hours to meme either one (1) or each of the pictures.
The 3 winners will be selected after every 24hours for the next 9 days of the year
Your meme can be related to cryptocurrency or general life.
Creativity is paramount.
Go to the Telos4Africa Twitter handle and check for daily meme images for contest..
Let the challenge begin, may the Telos force be with us.
This contest is brought to you by the Telos africa team powered by the Telos Community.
This also can be found on steemit and on medium